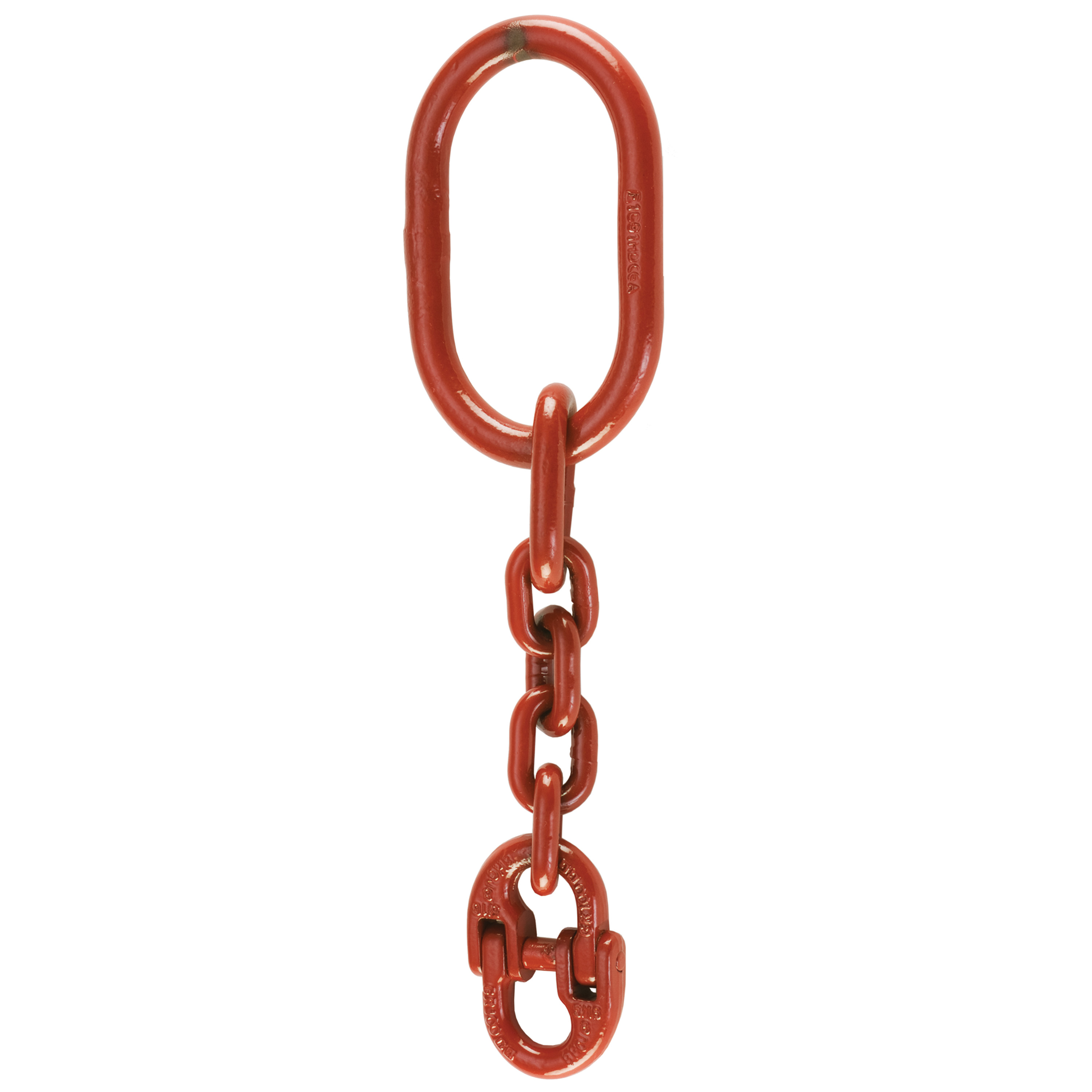 Crosby IP5000 IP Clamps – Miscellaneous
Available in three sizes for the IP10 and IPU10 with capacities from .5 to 12 metric tons (higher Working Load Limits are available upon request).
Assembly consists of welded alloy master link, Grade 80 chain and A-1337 Lok-A-Loy for attachment to the clamp hoisting eye.
Individually Proof Tested to 2.5 times the Working Load Limit of Grade 80 chain with certification.
Company name (Crosby IP), logo and frame number permanently stamped on link.
Locking system provides for simple assembly - no special tools needed.
Finish - red paint.
Manufactured by an ISO 9001 facility.