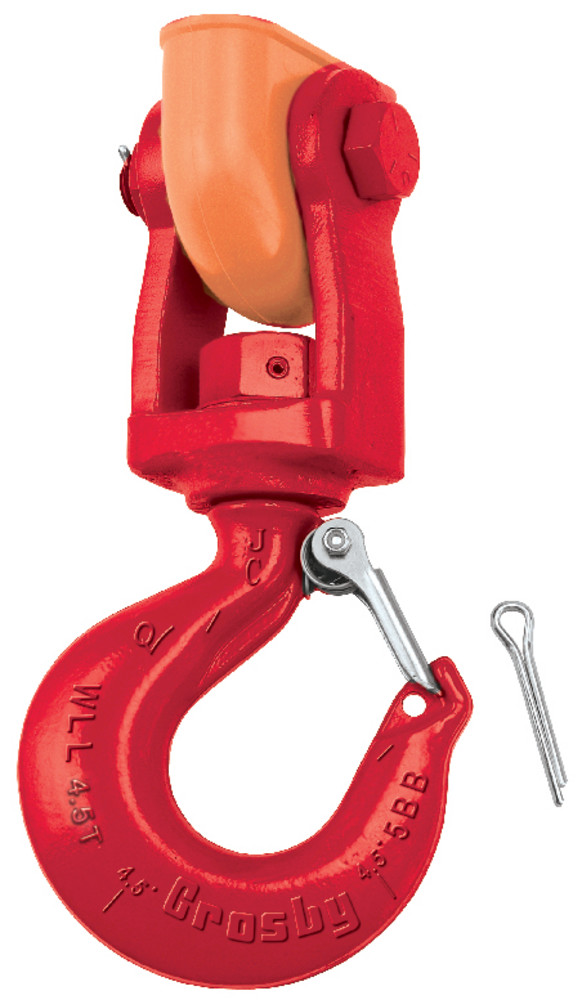 Crosby S-3319 Forged Hooks
Designed for utility applications using synthetic rope.
Suitable for positioning before lifting.
Hook is forged alloy steel, Quenched & Tempered.
Design of hook provides needed overhaul weight.
Utilizes spool & shield designed to protect rope and keep rope positioned correctly on spool.
Spool provides wider rope bearing surface resulting in an increased area for load distribution and reduces rope abrasion.