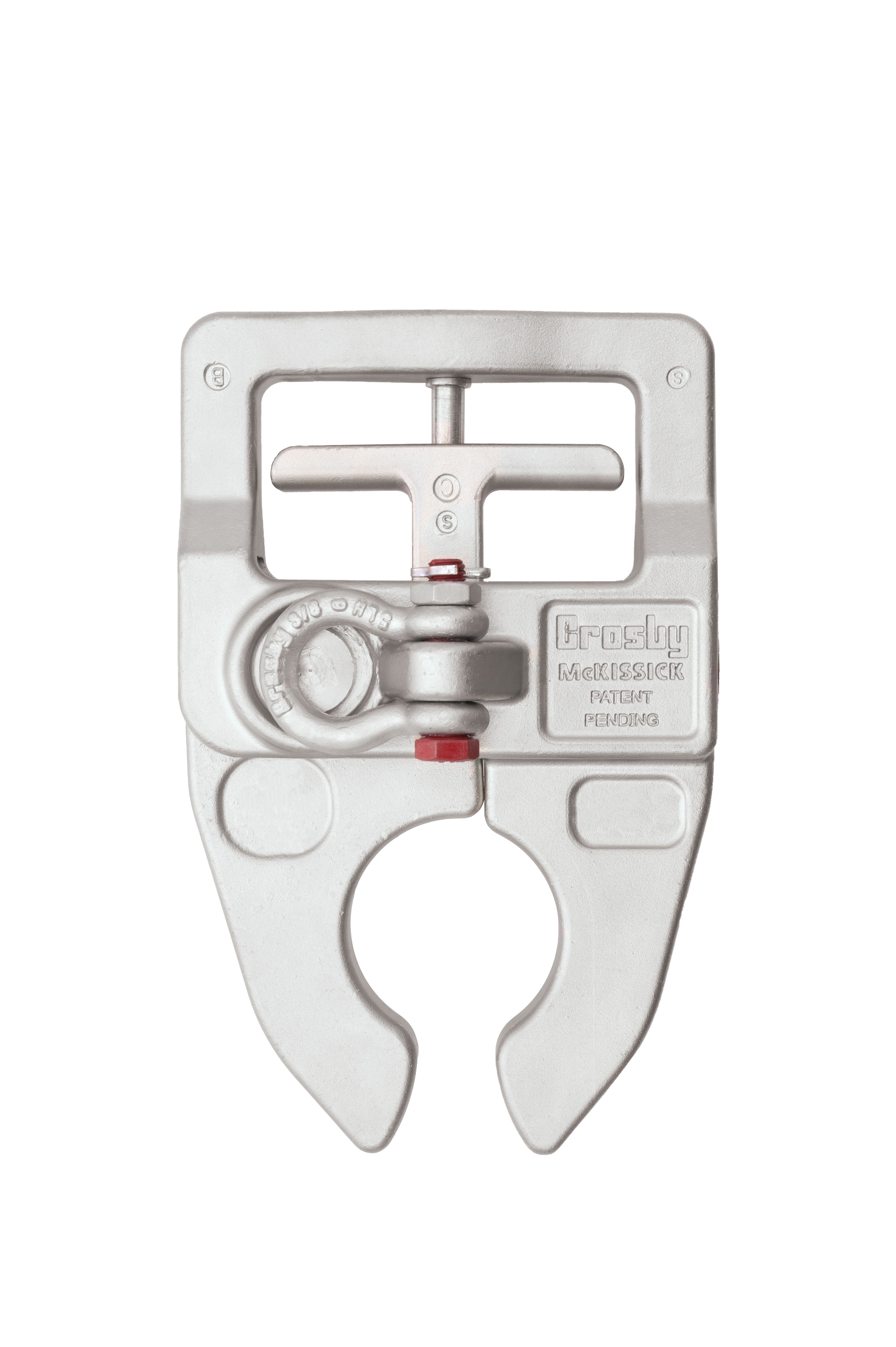 McKissick TGRB Oilfield Servicing Blocks
Designed to lift tubing from horizontal to vertical and back.
Engages with upset end of tubing.
Available in two sizes: 2 3/8" tubing 2 7/8" tubing
Repair kit (8037937) includes springs and retaining clip.
Fitted with 3/8" G-2130 Crosby Shackle for attachment to air tugger line.
Secondary eye provided for attachment of tag line.
Individually proof tested to 125% Working Load Limit.
Standard finish is zinc plated.
RFID Equipped.
Patented.