Commercial Fishing Blocks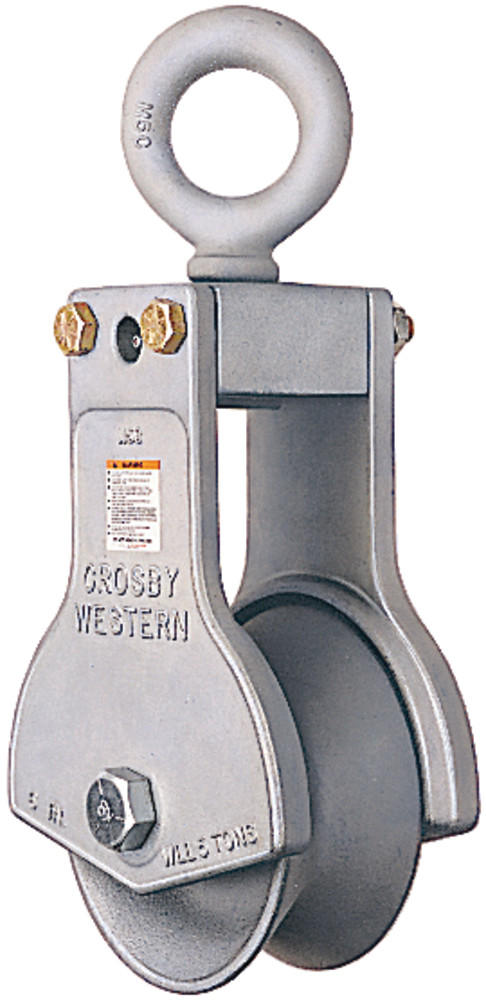 McKissick 453 / 454 Commercial Fishing Blocks
Forged steel swivel eyes.
Hot-dip galvanized.
6" 453 - Pressed steel side plates with flared edges. Figure 8 grooved, self-lubricating bronze bushed sheaves, with pressure lube fittings. 453 has an extra wide throat opening to allow fittings to pass through.
6" 454 - Forged side plates designed to eliminate rope jamming. Wide throat opening and pressure lube fitting on sheave and eye fitting.
8" 454 - Forged steel side plates designed to eliminate possibility of rope jamming. Furnished with sealed tapered bearings. Flame-hardened forged steel sheaves for wear resistance.
Learn More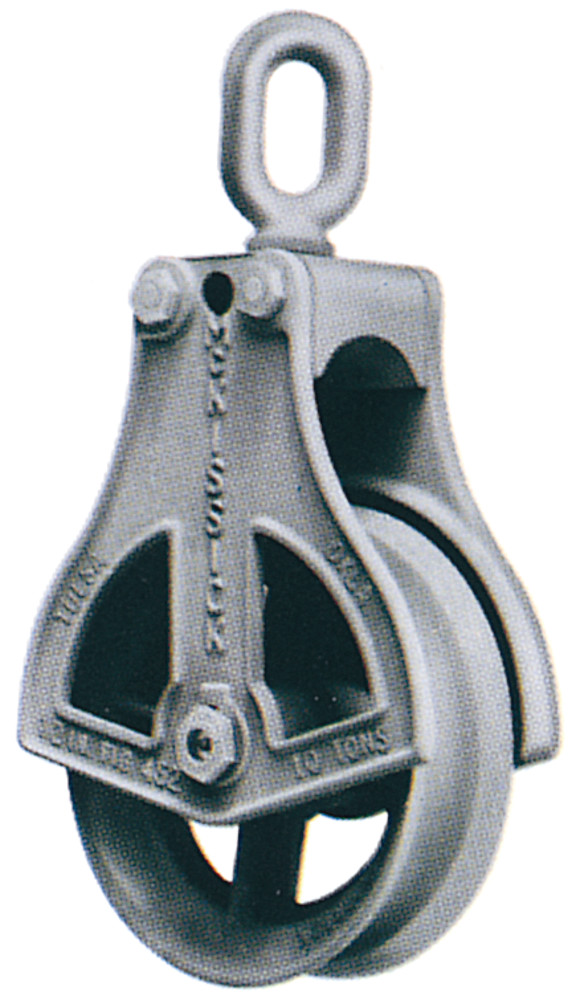 McKissick 452 Commercial Fishing Blocks
Steel sheave with flame hardened groove, for maximum wear under abrasive conditions.
Double row, permanently sealed tapered roller bearings.
Pressure lubrication throughout.
All steel construction.
Hot-dip galvanized.
Available in "J" oblong swivel eye and "F" standard swivel eye.
Learn More