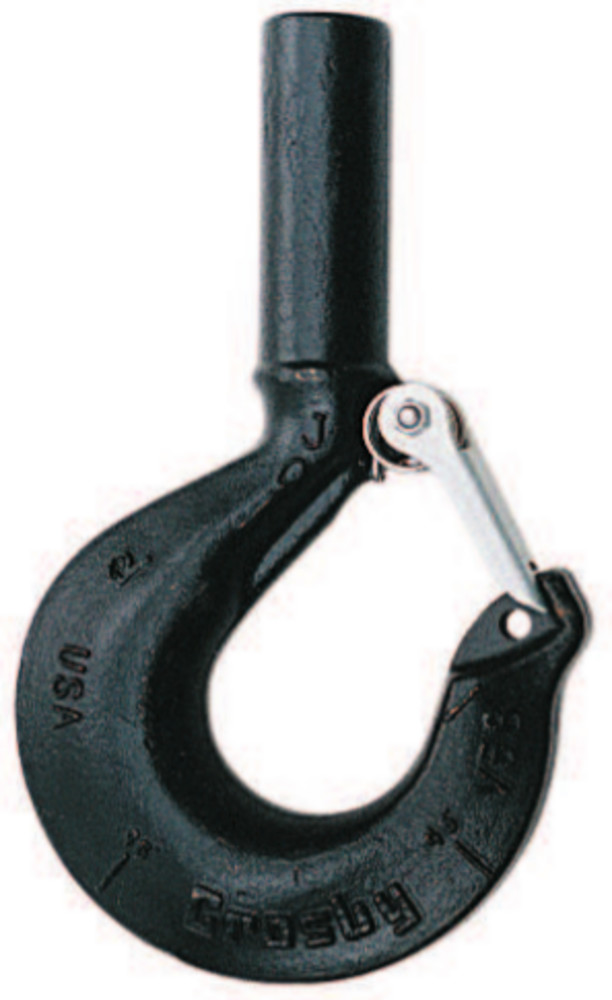 Crosby S-319 Shank Hooks
The most complete line of shank marked hoist hooks. Available 3/4 to 300 metric tons.
Hook Identification code marked into each hook.
All carbon and alloy hooks are quenched and tempered.
Quenched & Tempered.
Available in carbon steel, alloy steel, and bronze.
Proper design, careful forging, and precision controlled quench and tempering give maximum strength without excessive weight and bulk.
Every Crosby Shank Hook has a pre-drilled cam which can be equipped with a latch. Simply purchase the Crosby latch assemblies. Even years after the purchase of the original hook, latch assemblies can be added.
Type Approval Certification in accordance with ABS 2016 Steel Vessels and ABS Guide for Certification on Cranes available. Certificates available when requested at time of order and may include additional charges.
Patented McKissick Split-Nut retention system available.
Hoist hooks incorporate QUIC-CHECK® deformation and angle indicators. (For detailed information, see the Crosby Value Added page at the beginning of this section.)
Chemical analysis and tensile tests performed on each PIC to verify chemistry and mechanical properties.
Learn More