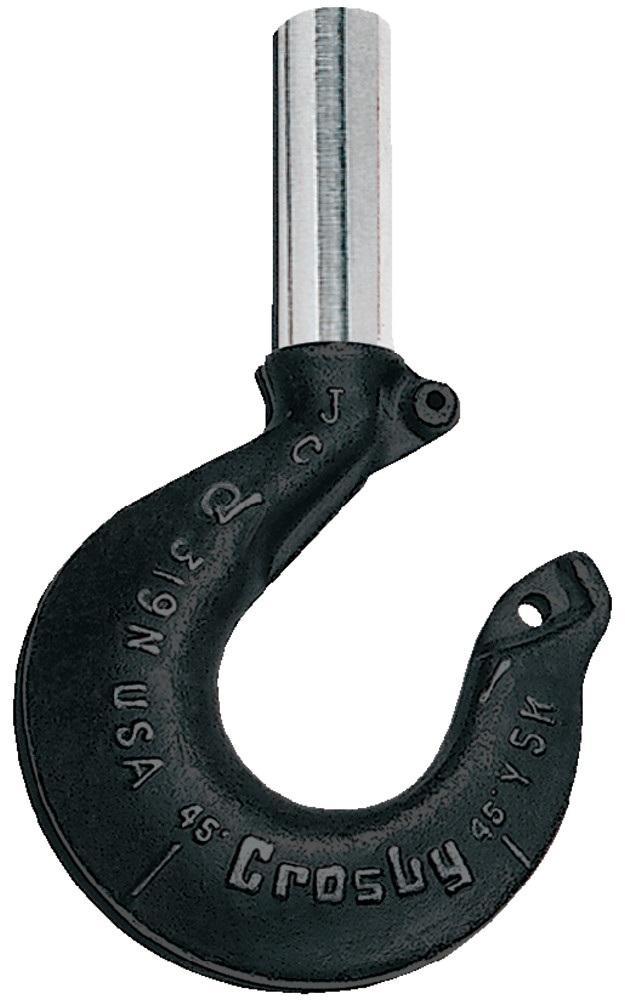 Crosby S-319SWG Swage Hooks
Wide range of sizes available: Working Load Limit: 0.4-14 Ton Wire Rope sizes: 3/16" through 1-1/8".
Swage shank hook terminations have an efficiency rating of 95% based on the catalog strength of wire rope.
Quenched and Tempered. Heat treat process allows for ease of swaging.
Forged Carbon Steel.
Design Factor of 5:1.
Black Oxide finish on body (Shank is uncoated).
Utilizes standard Crosby 319N shank hooks with interlocking hook tip. Each hook has a pre-drilled cam which can be equipped with a latch.
Utilizes standard National Swage swaging dies.
All hooks incorporate Crosby's patented QUIC-CHECK® markings (Angle Indicators and Throat Deformation Indicators).
Learn More