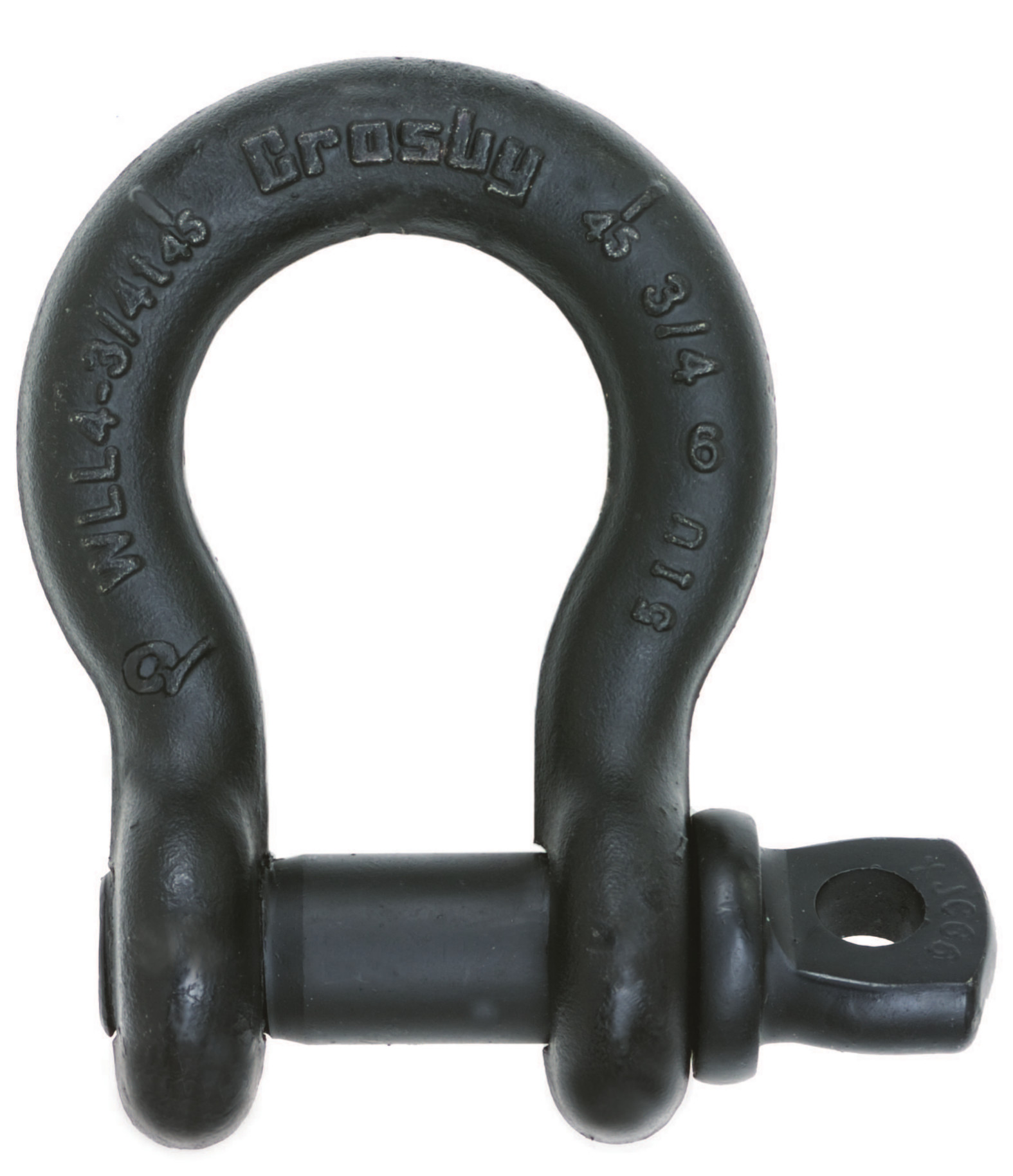 Crosby S-209T Theatrical Shackles
Flat black baked on powder coat finish.
Forged, Quenched & Tempered, with alloy pins.
Working Load Limit and Grade 6 permanently shown on every shackle.
Fatigue rated to 20,000 cycles at 1-1/2 times the Working Load Limit.
Industry leading 6 to 1 Design Factor.
Screw pin anchor shackles meet the performance requirement of Federal Specification RR-C-271G, Type IVA, Grade A, Class 2, except for those provisions required of the contractor.
Meets the performance requirements of EN 13889.
Meets or exceeds all requirements of ASME B30.26 including identification, ductility, design factor, proof load and temperature requirements. Importantly, these shackles meet other critical performance requirements including fatigue life, impact properties and material traceability, not addressed by ASME B30.26.
Learn More